The Zerofriends Book is Here!!!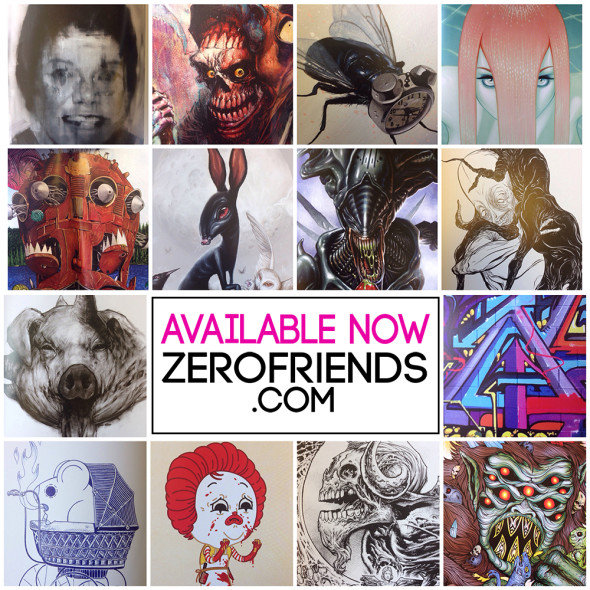 Yo! I have a chapter in the brand, spankin new ZEROFRIENDS BOOK. It's a collection of 14 unique artists. The work is amazing and I'm really happy with how the book came out.
ZF released it yesterday and they've already sold over 600 copies. Thanks again and you all are awesome!
INFO:
ZEROFRIENDS
Hardback. 9″ x 11″
Published by Gingko Press
188 Pages
14 Artists
Artists include:
Alex Pardee
Robert Bowen
Greg "Craola" Simkins
Dave Correia
Matt Ritchie
Tara McPherson
Brett Amory
Quake
Ricky Watts
Skinner
N8 Van Dyke
Jason Edmiston
WAY$HAK
Mike Mitchell
Price: $29.95