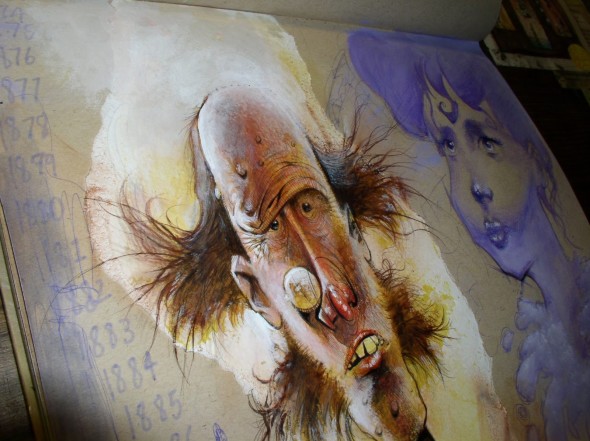 When the Chickens Revolt​ is coming back to life, thanks to Sam. Here is one of his pages. He's a maniac. I got a note saying he's 20 pages deep in a sequence that should be 35 pages when finished. Holy Shit! I gotta get back to work on this thing.
Sam posted more work in progress pix of his other pages at his blog.
PS, we have the cover for the book finished.